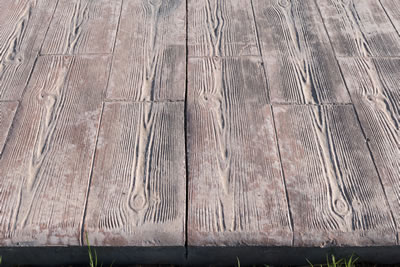 Stamped concrete is also known as imprinted concrete or textured concrete. The great thing about it is that once our contractors have finished, you cannot differentiate the resulting outcome from wood, bricks, stones, or even tiles. It is a highly preferable option if you decide to revamp your pool, patio, courtyard, or multiple entryways. 
It is also a favored technique for paving textured concrete outdoors. Several types of stamped concrete are popular, but the most preferred ones are flagstone and fieldstone because of their earthly stones and aestheticism to blend in with outdoor elements. However, brick and other wooden patterns, including cobblestone, are also some textures clients prefer. We ensure that when you choose us, you will not be disappointed with the revamped results. For more selective customers, we also offer customization and guarantee results that will translate your ideas into reality.
Renovate Your Property With Unparalleled Stamped Concrete Floor Designs 
Stamped concrete floor designs offer various patterns and unlimited color alternatives for clients who wish to revamp their property entirely. If you are interested in this option, we are the best, most affordable contractors in Denton Texas. Furthermore, you can blend in your stamped concrete driveway or patio with other decorative components such as acid staining thus ensuring a textured surface with exposed aggregate. When concrete is wood stamped, it adds more worth and style to your home and significantly improves the appearance of your outdoor spaces.
For The Most Reliable And Experienced Concrete Contractors
Stained Concrete Floors Denton TX
Benefits Of Picking Stamped Concrete
We can offer you an infinite color palette to choose from and translate your ideas into designs that will make your property look superior.

It is skid resistant.

It is one of those refurbishment techniques that is highly durable and budget-friendly.

You can also get many customization options that can instantly meet your requirements.

The technique includes minimal aftercare and does not require maintenance sessions or follow-up terms with your contractor.

You can use this specific technique on existing concrete surfaces to give it a revamped, decorative look.

It is suitable for outdoor and indoor refurbishments since it has excellent wear and tear prevention properties and can even protect your floor from nasty spillage or damages.

It can endure a decade without needing maintenance or replacement.

It stands against damaging natural elements such as scratches, excessive heat, or water damage.
The approach is ideal for newly designed or resurfaced porches. Wood stamped concrete floor can make the patios look like wooden decks, but without having the hassle of actually maintaining original wooden structures. Like wood, concrete is a budget friendly approach that can overhaul your exterior spaces into something lavish and unforgettable.
Why Is Choosing Stamped Concrete The Need Of The Hour?
If you want to undergo an outdoor refurbishment, stamped concrete is the ideal weatherproof material. Even for indoors, the material improves the durability of the floor, extending the structure's longevity.
Whether it's a stamped concrete driveway or a wood stamped concrete floor, we offer the best and most creative techniques to make your property look beautiful. Contact us for refurbishing your stamped concrete floor at affordable prices; you can also opt for wood stamped concrete to give your property a more elegant look.